My work will be in a special exhibit, in various location, from February through May 2017. This exhibit features three artists all doing work with Hebrew words and letters.
The opening reception is on Thursday 2/16. All three artists will be there, and we'll all finish one of the pieces for the show right in front of your eyes!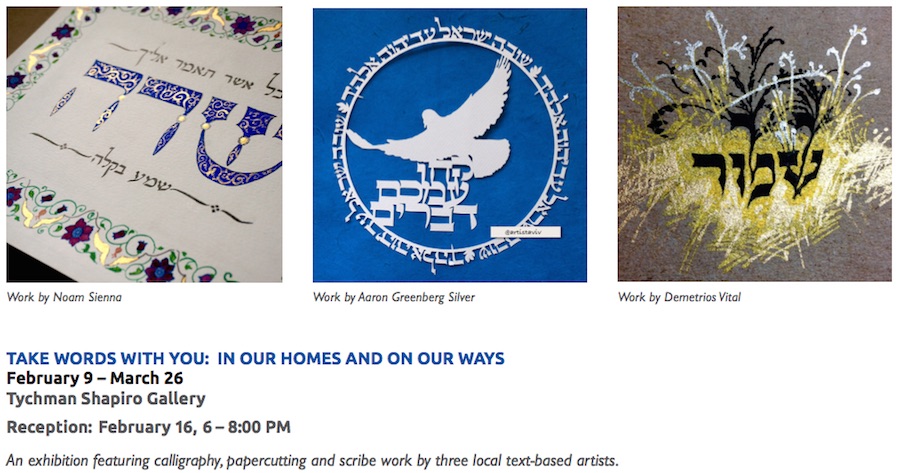 You can drop by to see the work at the Sabes JCC between 2/9 and 3/30. After that, the exhibit will move to the Minnesota Center for Book Arts.
Here's the FB Event, but you don't have to RSVP – just show up!